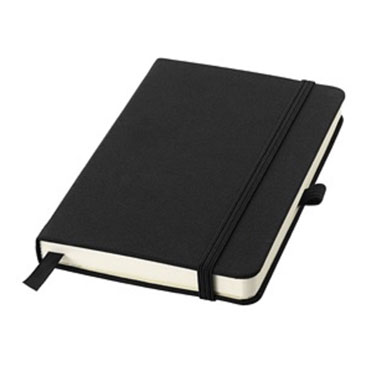 When it comes to giving gifts, it is the thought that counts the most. When it comes to giving corporate gifts, it is about giving gifts that would keep you at the top of your clients' or customers' mind and thoughts. A corporate gift is given as a corporate gesture expressing appreciation on behalf of the company or providing recognition of business conducted and strengthening the relationship that will lead to more business. A corporate gift is not an obligation or a pre-contractual agreement but merely a subtle reminder to strengthen corporate relations, generate potential sales or secure new contracts through loyalty building and social contract. In this article, we will feature the top five suitable corporate gifts in Singapore to give to your customers or clients .
Be noteworthy with your corporate gift
One way to subtly keep you in your clients' or customers' mind and thoughts is through the inconspicuous but ever-handy dandy notebook with your company's logo embossed or printed on the cover. Most, if not all, corporate gifts supplier would offer the many different types of notebook. Notebook as corporate gifts come in different sizes but the most common size is the A5 size notebook that measures 14.1 cm by 20.5 cm. You could also choose from the different type of paper used in the notebook, yellow paper to having lines or leaving it blank as well as the different choice of covers. Some notebooks come with cardboard fabric cover, leather cover and even hardcover. Notebook with company logo embossed or printed on the cover is one of the most common and conventional corporate gifts in Singapore.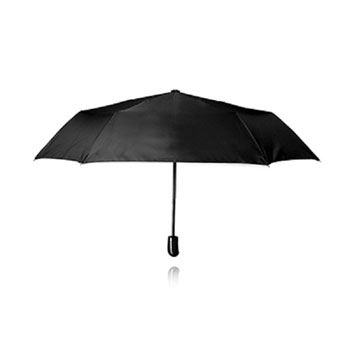 Rain or shine, we've got you covered
Another suitable corporate gift for your customers is the umbrella. Get your corporate gifts supplier to print your company's logo on the umbrella. It may be a bit unorthodox as corporate gifts in Singapore but with the city's bipolar wet and dry weather, an umbrella with your company logo will always be one of the most convenient corporate gifts. Protecting your customers or clients against the harmful rays of sunny Singapore is always a bright idea. Also, it shelters your customers or clients against the unpredictable, sometimes torrential, rain and prevents them from feeling under the weather. Giving your customer and clients a useful umbrella is one sure way to remind them that rain or shine, your company would always be there for them.
Always near at hand
Another suitable corporate gift you can give to your customer or client is the stress ball. On the desk or in the drawer but always at hand, the stress ball prompts you to squeeze and release, letting you feel less tense and induces you to relax. Be sure to pick the squishiest type from your corporate gifts supplier. Relieving the stress of your customer or client is one sure way to keep you at the top of your clients' and customers' mind.
A travel companion
For clients or customers who travel frequently, perhaps a travel adaptor with your company logo would be quite the suitable gift. The universal worldwide travel charger adaptor plug from Edmaro, a corporate gifts supplier, can be used in more than 150 countries including the US, UK, Europe, Australia, Japan, New Zealand and Singapore.
A thoughtful boost
On average, people spend about 4 hours, 15 minutes on their mobile phones every day. Sooner or later, they would need to charge their phones. What better way to remind your customers and clients to stay connected to you than a portable charger. The portable charger offered by Edmaro corporate gifts Singapore is a lithium polymer battery cell with 2x output 5V that enables fast charging.