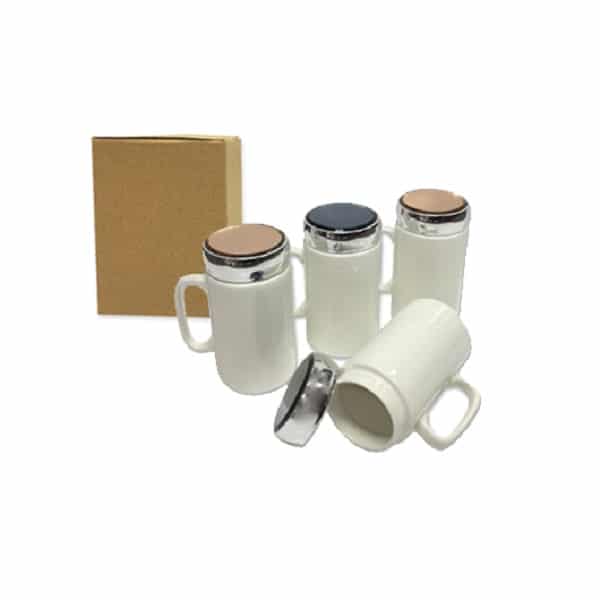 A corporate gift can be used for several different reasons. It can be sent to a client to show your appreciation for their services, or you can choose a corporate gift for your own employees. No matter the reason for your corporate gift, it's important that you choose the right gift for the individual in question. For example, it's not the best idea to gift your top client the same gift as your interns. Not only would this set a bad example in the workplace, but it would also likely be very expensive for the business too. However, not sending a corporate gift in Singapore can have the same negative impact. So, how exactly should you go about your gifting process? Here is a short guide as to how you can get the very best out of your corporate gifts.
Corporate gifts in the workplace can have a huge impact on employee morale. A gift can help to significantly improve engagement, whilst simultaneously improving the overall atmosphere in the workplace. You can choose to send your employees a gift for several reasons. These include new hires, employee anniversaries, birthdays and promotions. This will help to reassure the teams that they work for a company that truly values them.
You can also incentivize corporate gifts in the workplace for teams who actively collaborate with your customer. This includes your sales teams, marketing and customer support. After a quarter of significant improvement, you can choose to reward your employees for all the hard work they've done. This will help to engage your teams in a way that verbal praise simply can't match. You can even create friendly competitions in the workplace, with teams competing for a price based on their performance.
While finding the right gifts for your employees may seem like an easy task, it can definitely become more complex based on the number of employees you have. Finding the right gift for each individual can be very difficult (as well as very time consuming). This is why planning ahead for each gift will ensure that your process is as smooth and seamless as possible.
Why Corporate Gifts In Singapore Matter
When looking for a job to apply to, a potential candidate may look at things such as competitive salaries, flexible job perks and great additional benefits. While these factors bring employees to your company, they do not necessarily mean they will stay. It will be the unexpected gifts and appreciation that decide whether or not your best employees choose to stay at your business, or move elsewhere for a higher paying job.
The key to finding the perfect gift is to make sure it is not expected. Do not simply send gifts to all of your employees during the holidays. Instead, celebrate key milestones, employee referrals and recognize employees for the fantastic work they complete on a daily basis. Show gratitude to employees who go above and beyond to achieve deadlines, as this will help them to remain loyal to your business.
To ensure you get the very best impact out of your corporate gifts, there are several practices that you should follow to ensure the process of planning and execution goes as smoothly as possible. When followed correctly, you can create a memorable experience for both you and your employees, creating a harmonious bond amongst your teams.
At the start of the year, create an estimated budget for how much you plan on spending on corporate gifts. Treat this as you would any other initiative, outline the key goals you want to achieve as well as a plan as to how each recipient will receive their gift. For example, whether or not you will simply place it on their desk, the packaging you will use and any additional costs that are associated with the delivery process.
Create a plan for great etiquette for gifting. For example, ensuring that all of the gifts you send employees are within the same monetary value, as well as following any corporate guidelines that may be in place. This is extremely important, as you do not want certain employees to believe they are being treated better than or worse off than others.
Personalize, personalize, personalize. Make sure that each recipient feels that each gift was selected especially for them. This will help to leave a great impression and will show that you truly care for your teams. There are several ways to do this including the use of names, colors as well as interests and even including family members.
Conduct enough research on each of your employees so that you truly know who they are as a person. This can be done through general conversation during your day to day operations, as well as office gossip (if that's your way of doing things). The better you know your employees, the increased likelihood they will like the gift you send them.
Make sure that your corporate gift initiatives are a year-round thing. Holiday gifts are often expected in many workplaces, which somewhat reduces the overall impact they have. Use alternative reasons such as an anniversary, renewal, birthday or even "just because". This will have a significantly greater impact and will ensure your employee feels valued in your team. Each year, try and give each employee at least one unexpected gift, as this will significantly enhance their loyalty and motivation within the workplace.