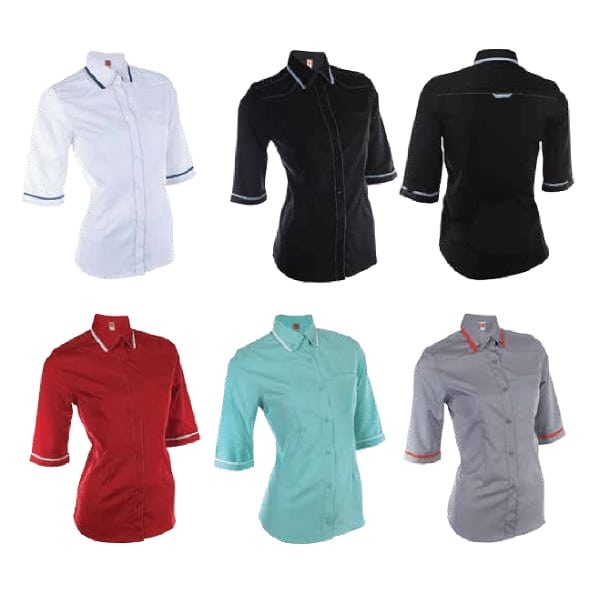 As the saying goes "Clothes make the man", and especially in the world of corporate lifestyle, we believe that is the case.
Think about it, if you were interviewing candidates for a job, which person would you pick – the smartly dressed man or woman in a perfect suit or one who is dressed like a slob? Even if the 2nd person was extremely eloquent and intelligent, we are certain that most people would pick the former!
So that is why apparel is still one of the more common Corporate Gifts in Singapore that is usually exchanged. A well-personalized T-Shirt or Jacket, perhaps with both the recipient's name and a small tasteful company logo does wonders as a gift. What better way to present yourself as being proud of a company than wearing a piece of clothing with the logo on it?
Remember, don't go overboard with that logo! A huge gigantic logo that takes up half the T-Shirt is tacky and tasteless. A small one will do fine, especially when located near the heart for maximum symbolic value!
And there are also many practical applications for Apparel gifts. For example, a Jacket can protect you against those cold and windy days. Healthy employees are those that can work harder and more effectively, so you wouldn't want them getting sick right? In addition, perhaps some jogging T-Shirts and Sports Towels could be a solid choice for clients who are more athletic – they will certainly appreciate the support of their active lifestyle.
So if those sounds exactly like the sort of clients you are trying to cater to, why wait? Go pick up some Apparel gifts today. We're certain you'll be pleased with the results.
Looking for some Corporate Gifts for your clients and employees? Come browse Edmaro's website today! We're certain you'll find something that you like.