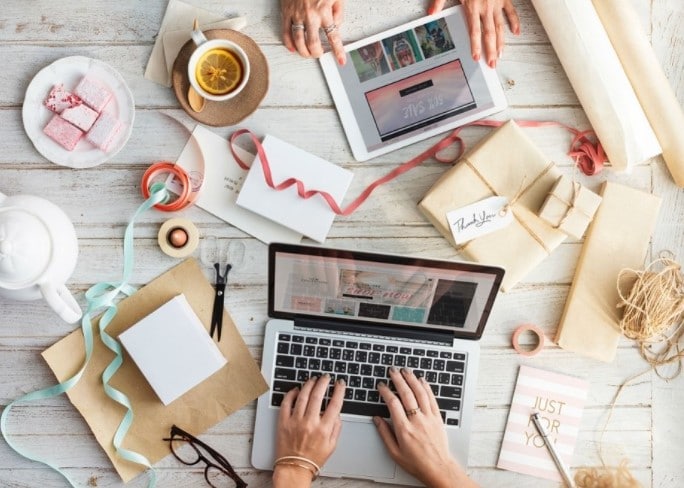 Employees are the pillars of any organization. The success rate of a business depends on the efforts and hard work of its employees. Employees work day and night to achieve the goal of an organization. So it's essential to admire and encourage the employees by doing something special for them. Corporate gifts are the best option for appreciating the hard work and dedication of your valued customers. Corporate gift in Singapore deals in the best and exclusive corporate gifts range for your employees. As the year changes, needs also transform. We understand the needs of your employees and know their worth for the success of your business. Corporate gift Singapore comes up with a unique variety of gift items that are more care-related than just being expensive monetary objects.
Corporate Gifts for Your Employees, Customers, Volunteers, and Members
 Customized Disposable Fabric Face Masks for Safety of Your Valued Employees
During the pandemic period, the wearing of the mask has been stated compulsory by the Singapore government to limit the deadly coronavirus's spread. In the market, Various masks are selling that may not be eco-friendly but corporate gift Singapore brings uniqueness to this tedious activity and manufactures customized disposable fabric masks. Disposable masks are safer and easy to wear by everyone during this period. We produce a wide variety of disposable masks and also deals in making personalized masks for our customers. We are experts in imprinting the logos of companies, letters and alphabets, and pictures. Our face mask line is one of the famous product lines in the market. So be quick and contact us for customized disposable face masks for your employees.
Mask Holder- Prevents Disease Spread during This Pandemic
Corporate gift Singapore not only produces high-quality face masks but also mask holders. We are well aware of this infection and its spread through contact and objects. To prevent this, we also manufacture mask holders that are easy to carry with. These are the best and safest choices for gifting your employees this year.
Water Bottle with Strainer- Basic Essential
Corporate gift Singapore also manufactures water bottles with a filter as corporate gifts for your employees. These are available in vibrant colors with high-quality material incorporated.
Disposable Stainless-Steel Straws
Say goodbye to ordinary plastic straws and choose our eco-friendly stainless steel straws. They are lighter and easy to carry and available in different designs.
Fitness Tracker- Your Health Detective
We care for your employees' health, and thus we are also offering the sale of fitness trackers. We know that in this hustle-bustle lives it is difficult to track your health. But with our fitness tracker, it has become a lot easier. Our fitness tracker is easy to carry and use.
Fast Charging Cable for Your Employees
A fast-charging cable is the need of every person in today's time. Corporate gifts Singapore manufactures the best fast charging cables. It is a 3 in 1 charging cable to deal with different employees' needs.
High-Quality Umbrella in Different Colors
One of the best corporate appreciation gifts includes an umbrella. Corporate gifts Singapore produces umbrellas in unique designs and patterns. These umbrellas are available in different colors with the option of printing the company's logos on them. We use Top quality metal and fabric to produce these umbrellas for your employees.
Canvas Bags for Carrying Your Essentials
We produce the most acceptable canvas bags as corporate gifts for employees of your organization. Reusable and eco-friendly canvas bags add to the safety of the environment also. They are available in light colors that are easily washable yet can carry a lot of weight.
Customized Notepads for Your Workers
One of the office essentials includes notepads. Corporate gift Singapore can produce personalized notebooks for your employees with name printing of valued workers, customers, volunteers, and organization members. They tend to be the best choice for corporate gifts. We produce high-quality office notepads having rigid cardboard covering.
Customized Box- A Perfect Treat To Your Employees
Last but on least, we offer a customized box for your team members. A customized box is one of the best options for honoring employees of the year. This customized box is prepared on demand and includes all the essential items for your members.